$

50.00
Raysfactory Wing Endplates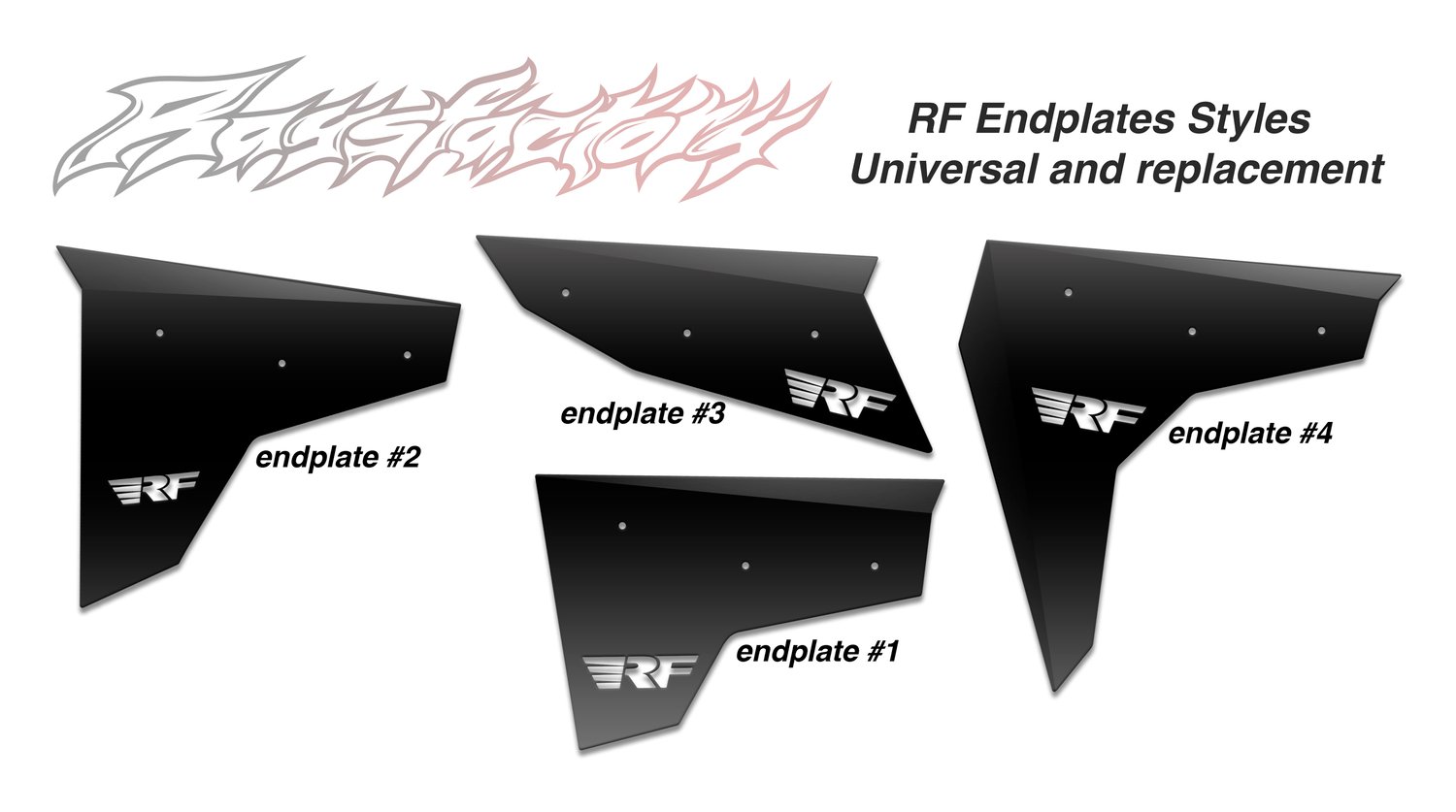 Wing endplates sold in pairs (2 endplates: 1 right, 1 left).
Perfect for replacing damaged endplates, or for those who want to alternate different styles.
Compatible with Raysfactory 1750 GT Wings.
Also compatible with all GT wing brands/styles with the "no holes" option. Simply use your GT wing old endplates as a template to drill new holes into RF endplates.
Available in 4 different styles, make sure to select the correct # in options box.
(Raw aluminum finish will have surface imperfections from manufacturing. It is strongly recommended to have raw aluminum parts coated or painted to prevent oxidation and to cover any imperfections in material.)
Made to order and ship within 1~2 weeks. Some endplates are in stock and ship in 1-2 days. Please contact for availability